Honorary President Rudy Rahme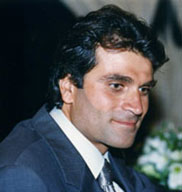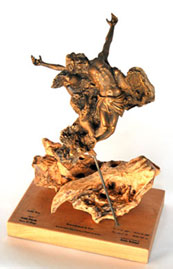 Rudy Rahme is an international sculptor, painter and poet. He's the secretary of Gibran K. Gibran's committee for culture and the founder and president of Azamil al Alwaan Association.
Across major universities, palaces, museums, and churches around the world, his works speak of his extraordinary talents and unique creativity. He invented a new technique for fixing the "Pencil on Canvas" which was patented in his name in Florence, Italy. Of all his exceptional achievements, "La Martine Cedar" remains the most remarkable wooden sculpture and the largest around the world.
His first honorable contribution to Al-Mawadda Peace to the World was this stunning sculpture offered to the Vatican.