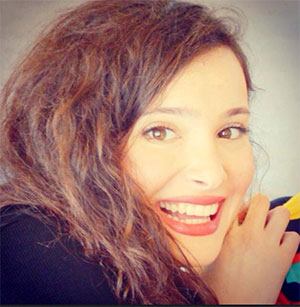 President of Youth Committee
رئيسة لجنة الشبابالآنسة نادين الحاج
President of Media Committee
رئيسة اللجنة الإعلامية
Miss Nadyne El Hage
"Education is the most powerful weapon." – Nelson Mandela
Nadine El-Hage has a BA in Economics (summa cum laude) from Notre Dame University – Louaize and a Master's degree in Development Studies (with honors) from the London School of Economics followed by a training at Amnesty International. During her undergraduate studies, she founded the Economics Club at NDU and was its vice president. As well, she voluntarily taught more than 300 business students for free through private tutoring and extra sessions, as she strongly believes in Mandela's words. She is a multi-talented journalist in the leading women magazine "HIA".
Children Not Just Like Me
"Children Just Like Me is a book that was published in association with the United Nations Children's Fund (UNICEF) in 1995, marking its 50th anniversary. It was meant to be a celebration of children around the world, and I was lucky enough to receive it as a gift and read it at the age of 6. The book has impacted my perception of the world and my personal code of ethics immensely, and I still read it today after turning 25. This book tries to convey a wonderful message, one that stresses how similar children from opposite corners of the world are, despite differences in their appearances, cultures, values and standards of living. What I wish to spread today is the importance of not only looking for and noticing similarities, but of accepting diversity and, most importantly, celebrating it".
Page 9 of 12